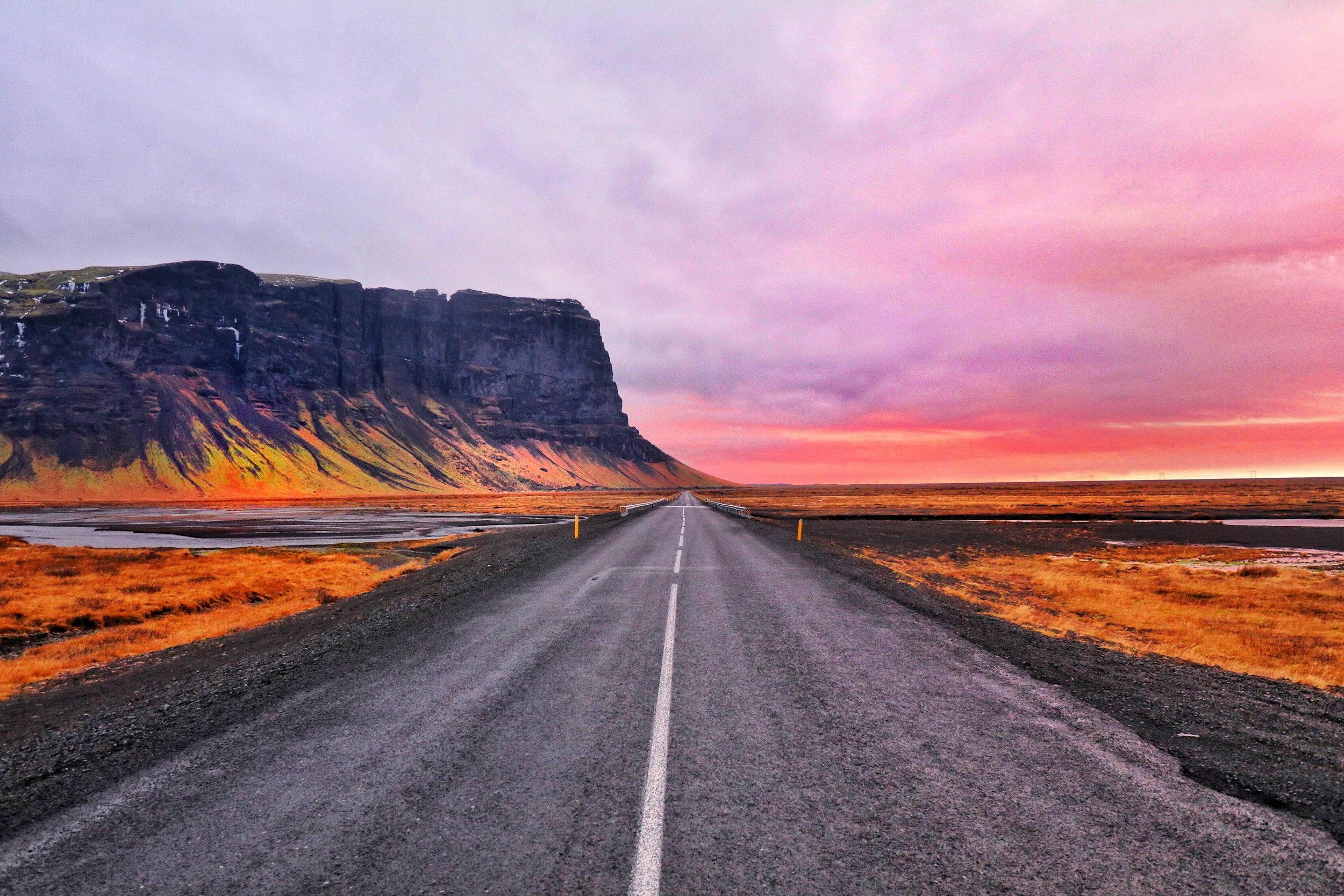 We went to Iceland to wear test some new designs and here were our favorite places to stay (+ ideas for what to see).
When doing a road trip around Iceland, your itinerary will depend on how much time you have. Because we were only visiting for 4 days, we had to make a hard decision to go south or north. Given that it was also November - which means short days and the potential for icy roads - we decided that going south was the best choice for this trip.
Our route took us from Reykjavik along the southern coast over to eastern part of the island. Depending on the time of year that you visit, you need to account for how much sunlight you will have. We spent hours putting together the itinerary, researching places to stay and trying to whittle the "must-sees" (although you will not go wrong with whatever you choose to see).
Below is a recap of our trip, highlighting the best of where we stayed and what we saw.
Best of Iceland Airbnbs
When planning a trip to Iceland, here is a general list of ideas to consider and keep in mind:
Bring an updated GPS: Once you are off of the main road, signage is limited. You will be very well served to bring your own GPS unit with a previously installed map of Iceland. You can find refurbished GPS units on Amazon, but will most likely need to buy the Iceland map.
Use GPS Coordinates: When mapping out the locations on Google Maps, be sure to take down the actual GPS coordinates. The GPS systems don't always recognize the actual address so by entering the coordinates you should find where you are going.
Load up on food and snacks: There can be some distance from town to town, which means you will be out of luck if you are hungry. We stocked up at a supermarket in Reykjavik, making sure we had ready eat soup, meats, cheeses, bread, etc. so we could make quick sandwiches on the road or cook a hot meal once we made it to the cabin. All of the Airbnbs below had a stove or hot plate available.
Buy alcohol at the airport: If you are going to want to have a bottle wine (or something stronger ;) ) be sure to take advantage of the duty free shop at the airport. Alcohol stronger than 2.25% isn't sold in the grocery shops in Iceland. Yes, there are liquor stores but it is easiest to stock up as soon as you land.
Gas will be expensive: Airlines are making it cheap and easy to get over to Iceland, but once you are there, expect to pay a premium for gas.
Most everyone speaks English: And are pretty friendly.
Pros: This was a great spot for exploring downtown Reykjavik for a couple of reasons: relatively cheap ($100/night), central (10 minute walk to downtown area), easy parking, and down the street from a grocery store.
Recs: If you are going to be driving around, be sure to stop at the grocery store down the street. Load up on some Icelandic yogurt, bread, soup, meats and cheese to ensure you have access to snacks while on the road and hiking. You will also want to be sure to hit up Bæjarins Beztu Pylsur for some hot dogs. Definitely get "the works" ("eina með öllu" in Icelandic).
Coming in from the East Coast, we took an overnight flight which got us into KEF Airport around 5.00am local time. By the time we got to the rental car location and on the road, we were into Reykjavik (~40 minute drive from the airport) by 6.30am. Since the AirBnb was occupied the morning of our arrival, we had some time to kill until we could check in. Once you get your bearings
Pros: Everything you need for a good night's stay - comfy bed, hot shower and hot surface to cook some food.
Recs: It is a 3-hour drive from Reykjavik to Kirkjubæjarklaustur. You will be passing some Iceland's most famous waterfalls along the way. First up will be Seljalandsfoss followed by Skogafoss. A little beyond Skogafoss you will find the launching point to reach the Sólheimasandur Plane Crash. This is a popular photo opportunity but make sure you are ready to hike to the beach - it is a decent walk out there (~2 miles).
Because Iceland gets dark so early you often have no idea what kind of setting you are pulling up to (this is why an updated GPS is a MUST). Staying at this cabin was our first experience with this.
Pros: Incredible setting. Can be a good setting to see the Northern Lights (we did not have any luck on our trip).
Recs: When driving from Kirkjubæjarklaustur you will pass Svartifoss Waterall (located along a moderate hike in Skaftafell National Park) as well as the famous Jokulsarlon Glacier.
Pros: Easy to find with a comfy bed.
We stayed here our last night in Iceland, driving about 2.45 hours to Reykjavik (3.20 hours to airport) the morning of our flight. These were pretty cosy accomodations.
UPDATE: The price on these cabin stays has increased from $155/night to $298/night. We would most likely have looked for an alternative place to stay at those prices.